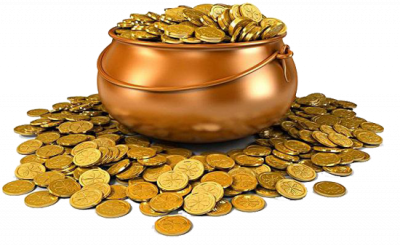 In This Scheme, Customers Should Deposit 10gms Or More 24carat Gold At MAHENDRA JEWELLERS.
After The Completion Of A 12months Customer Will Get An Extra 4% 24carat Gold On The Deposited Gold.
E.G. 100gms Gold Deposited By Customer + 4gms Additional Gold Paid By MAHENDRA JEWELLERS = Total 104gms Gold Will Be Received By The Customer At The Time Of Closure.
TERMS & CONDITIONS
At the time of closure presentation of the deposit receipt and id proof is compulsory.
Customer will receive deposit acknowledgement receipt after deposit. All documents related to the scheme should be presented during the time of closure.
No bonus will be given if the scheme is not completed.
Scheme members constitutes acceptance of the Terms & Conditions of SUVARNA SANCHAY YOJANA agreement as amended from time to time.
Cannot be clubbed with any other schemes.
The customer must be 18 years of age or above for participating in SUVARNA SANCHAY YOJANA.
It is the customer's responsibility to share the correct contact details at the time of enrolling in the SCHEME.
Mahendra Jewellers shall not be responsible for non-serviceability in case a member moves out of serviced areas.
ENROLLEMENT FOR SUVARNA SANCHAY YOGANA is at the sole discretion of Mahendra Jewellers and it may refuse membership to any applicant without assigning any reasons.
ID proof should be provided at the time of closure.
Government taxes such as GST/SALES TAX OR ANY OTHER should be paid by the customer.
Any other rules, conditions or taxes from Central Government, State Government, Kolhapur Mahanagarpalika or any other Government bodies should be paid by the customer.
All disputes are subject to Kolhapur Jurisdiction only.